Emily Gottlieb
Education Director
Emily is an artist, ecologist, and educator. She grew up in Connecticut and earned a Bachelors in Studio Art from Oberlin College and a Masters in Marine Biodiversity and Conservation from Scripps Institution of Oceanography at UC San Diego. She has traveled from California, to Hawaii, to Alaska, working as an environmental educator, and she has managed community science (aka citizen science) programs since 2013. She spent 2019 researching intertidal ecology and community science in Argentina under a Fulbright grant. Emily calls Monterey, California home and she often journeys far from it.
Chris Chase
Project Director
Chris Chase brings over thirty years of experience to the Western Flyer Foundation
as a shipwright, project manager, operational director, and, for nearly twenty years,
an owner of the Port Townsend Shipwrights. When the Western Flyer first arrived
in Port Townsend, Chris was the lead shipwright and foreman of the Western
Flyer restoration. What began as just another restoration for him soon turned into a
deep passion and course-changing event.
Caught up by the history of the Western Flyer, the writings of those who sailed on
her, and the lives she had touched, Chris quickly recognized this project was
unique. It had the potential to strike a spark deep into the lives of the next
generation of scientists and young artists.
Following his intuition, Chris embarked on the next chapter of his life. In 2017 he
transitioned from shipwright overseeing the daily restoration to the broader role of
Project Director working directly for the Western Flyer Foundation. Chris has also
taken on public relations and filmmaker in his new role, exploring his creativity by
bringing the Western Flyer story to life.
As a shipwright and project lead, Chris has overseen the restoration of countless
classic sailing vessels, fishing vessels, and adventure yachts from California to
Alaska. Over his thirty years in the marine industry, Chris has worked alongside
numerous environmental nonprofits and maritime foundations, including the
Northwest Maritime Foundation, Deep Green Wilderness, S/V Martha Foundation,
and the Sound Experience Foundation. He has also served as a board member for
the NW School of Wooden Boat Building in Port Townsend, WA.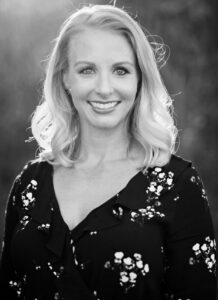 Kelly Cabal
Kelly is originally from Western Canada and moved to California in 2002. With a background education in Engineering Physics, Kelly has always had a great interest in science and technology. She has worked with Gregg Drilling in both a technical and marketing role and now helps out with the Western Flyer Foundation when needed. She currently acts as the Executive Director of CalGeo, the California Geotechnical Engineers Association and conducts educational and networking events as well as general management of the Association.
Andrew Gregg
Secretary/Treasurer and Legal Counsel
Andrew Gregg has over thirty years of experience, primarily in corporate transactional law and ecological restoration.
Andy has a B.S. in engineering geology from the University of Nevada and a law degree (with Environmental Law Certification) from Lewis & Clark Law School. He is a member of the California and Oregon bars, and is a registered geologist in California.