Steinbeck and Ricketts thought a lot about communities. Human communities, like the hard-working farmers in Salinas Valley, and animal communities, like the vibrant invertebrates that live in tide-pools, were common themes in their writing and research.
One way to understand and participate in your community is to learn about its history. The Western Flyer Foundation and its partners sponsored the first annual Student History Slam in Spring 2021. Check back for updates on next Student History Slam.
Congratulations on being accepted to the first annual Student History Slam! Now, it is time to begin your research and start preparing your presentation. Below, you'll find some resources to help you out. 
Our partner librarians created this video to help you get started doing history research at your local library. Check it out!
Check out the Workshop: How to Make Your History Slam Presentation POP! for important tips and information to make an excellent History Slam presentation.
Save these important Dates!
Thursday, March 25, 3-4:30 pm. Workshop: How to make your History Slam presentation POP!
Our talented team of History Slam Mentors will show you how to make an excellent presentation in this interactive Zoom workshop.
Add workshop to Google Calendar
Thursdays April 1, 8 and 15, 4-6 pm. Office Hours with History Slam Mentors. Drop in to ask questions, get help with your research, or practice your presentations.
Add office hours to Google Calendar
Friday, April 16. Finished presentations and titles due!
Email emily@westernflyer.org with the official title of your presentation and 1-2 sentences about yourself. If you are presenting a slideshow or a video, please also send your presentation file.
Thursday, April 22, 4-5:30 pm. Student History Slam Technical Rehearsal:
All participants should plan to attend this Technical Rehearsal to get familiar with presenting on Zoom.
Saturday, April 24, 12-5 pm. Student History Slam! Invite your friends, families, enemies, and pets!
Meet your Student History Slam Mentors!
Our History Slam Mentors are university students who are here to help you! The mentors will be hosting the workshop on March 25 (How to Make your History Slam Presentation POP!). They will also be available to answer questions and help you with your research and presentations during regular office hours on Thursdays, April 1, 8, and 15 from 4-6 pm.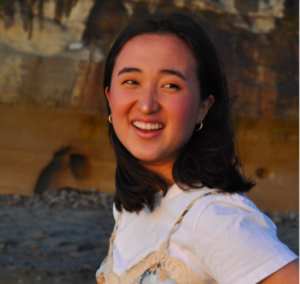 Please check out our Frequently Asked Questions. Reach out to the History Slam Mentors or email emily@westernflyer.org with any other questions.